Notes, thoughts and observations - Compiled weekly
This week illustrated the disconnect between big business CEOs and everyone else. Whether it's Moynihan's recession denial or Dimon trotting out a classic Warren Buffet trope it's clear than small and medium size business are seeing a completely different reality.
In the opposing corner we have big box retail on the decline and hard times hitting bottom lines indicating we're already in recession. Meanwhile everyone is dealing with the painful unwinding of artificially low interest rates. The fed finally paused, but what does it mean?
A major force in small business is the push toward profitability. Most everyone knows money is about to get tight and small companies need to get lean. Meanwhile everyone is paying the price of the unprecedented decline in demand during COVID. Organizations like OPEC are still whip-saw trying to deal with fluctuating demand plus the lingering impact of Russian oil embargo.
Despite the gloom, at a high level the consumer debt to net worth ratio paints a different picture. Americans are still far better off as net worth climbs faster than debt and that's good for everyone. On the flip side of high lending rates, the lack of new home construction will continue to prop up residential real estate prices. Supply and demand still alive and well.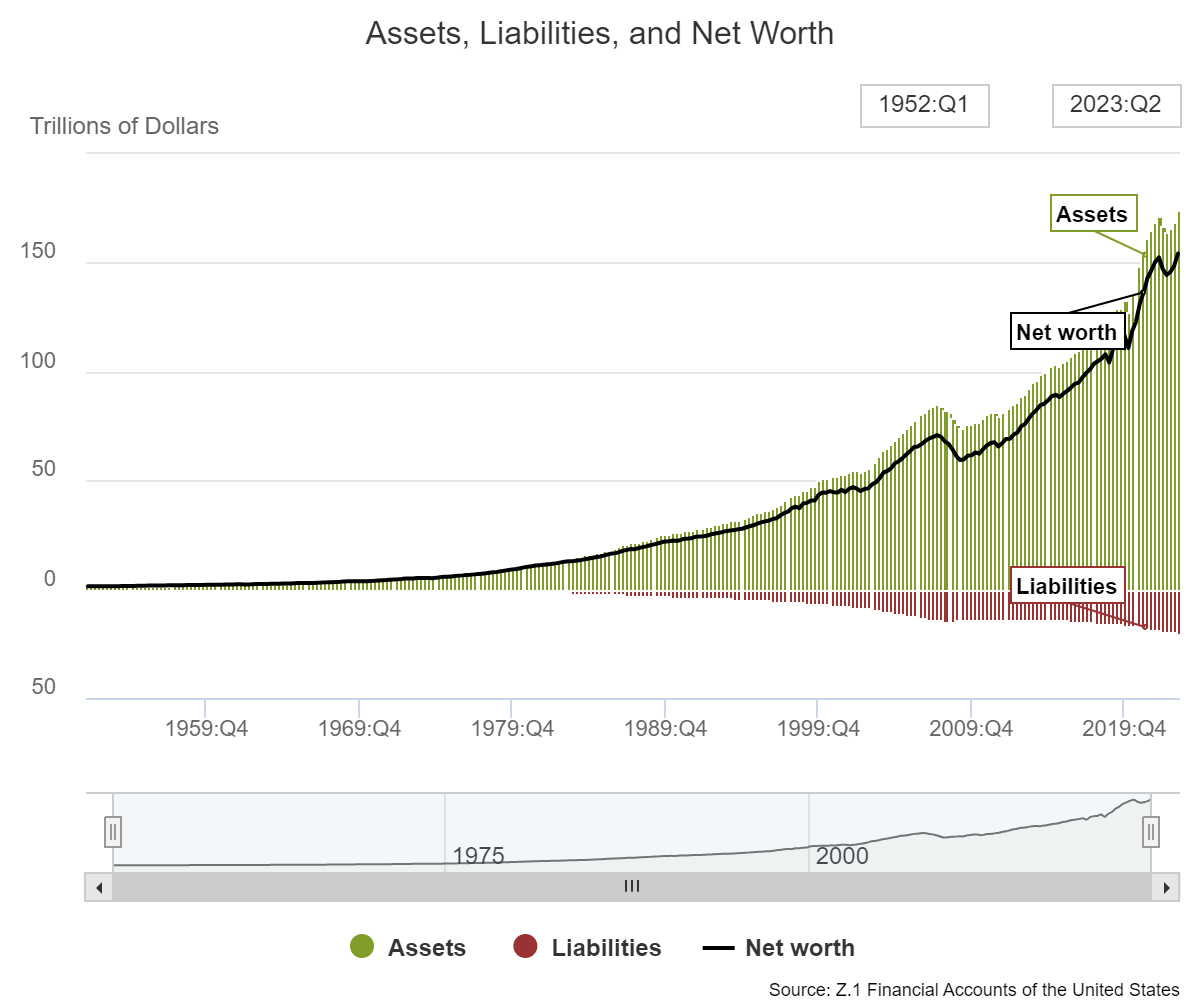 TOPICS
Continue Reading…