Notes, thoughts and observations - Compiled weekly
On top of mind this week is the real risk posed by commercial real estate. While single-family delinquencies declined, multi-family increased. Single-family inventory is at the lowest level on record (going back to 2012) based on Redfin. On the commercial side some estimates have only top ~10% of office buildings in NYC are not distressed.
The labor market continues to be strong, and workers confident despite manufacturing layoffs picking up. The wave of tech layoffs has slowed but higher than last year. On the flip side, the US has 2.4 million excess retirees and it's likely causing labor shortages. No shortage of Hel Wanted signs around my town.
Finally, the stock market continues to prove bears wrong, but something isn't right. Top winners in the S&P 500 are the largest, most institutionally owned names. Only 27% of companies in the index are beating the benchmark. Meanwhile BRICS countries have a growing share of the world economy but they're not going to rival the G7 anytime soon.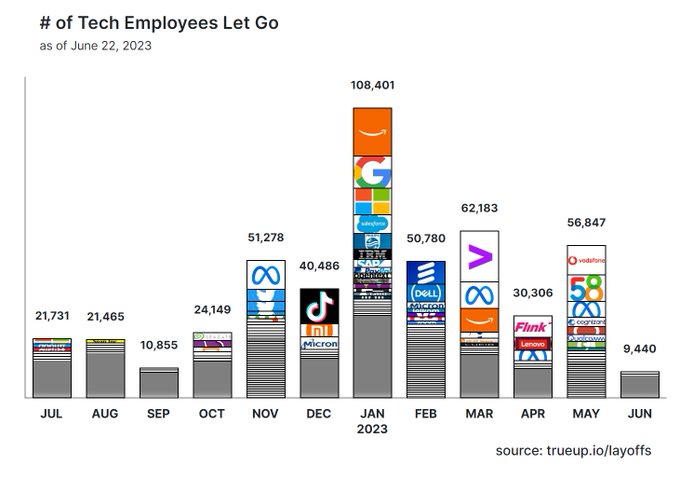 TOPICS
Continue Reading…