Notes, thoughts and observations - Compiled weekly
The labor market looks weird with tech already well through massive layoffs, and job losses spilling over into other sectors with massive layoffs in already weak retail names.
While the energy industry works on renewables and synthetic fuels, bridge energy sources like natural gas are showing promise. While US based natural gas is beholden to regulation, developing regions in Mexico and South America are starting to pop up on the radar.
Rounding out the field we have somewhat of a pullback in real estate, but not the cataclysmic 2008 scenario some had predicted. Low inventory and higher mortgage rates will work against younger millennials.
TOPICS
Real Estate
OBSERVATION - Real Estate sale price correction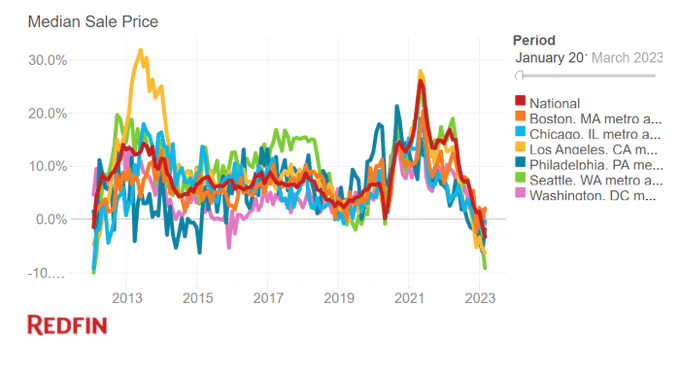 (Mish Talk)

Millennial homeownership rates badly trail other generations. Here's a look in pictures and an explanation for what's happening.
Inventory is low and will stay low because few want to trade in a sub-3 percent mortgage for a 6.5 percent mortgage. Many who own their own home are effectively trapped in that home.
(mikesimonsen)

San Francisco official office vacancy rate is 29%. San Francisco has 69% less cell phone activity downtown than 2019. Seems like a more accurate measure.
Energy
OPINION - Greater practical opportunity for synthetic fuel than EV/battery
(Yahoo!)

Chevron Road Trip Demonstrates Renewable Gasoline Blend
Chevron Corporation (NYSE: CVX), kicked off a road trip today across the U.S. Gulf Coast to showcase an innovative new gasoline blend with more than 50 percent renewable content.

People from Chevron and Toyota will be driving Toyota's Tundra, RAV4 and Camry on this road trip with the objective of demonstrating the fuel, which is more than 40 percent less carbon intensive than traditional gasoline on a lifecycle basis.
OBSERVATION - Opportunity for LNG?
(chigrl)

A lot of hurdles here…but promising> Mexico LNG – The Permian's Gateway to the East?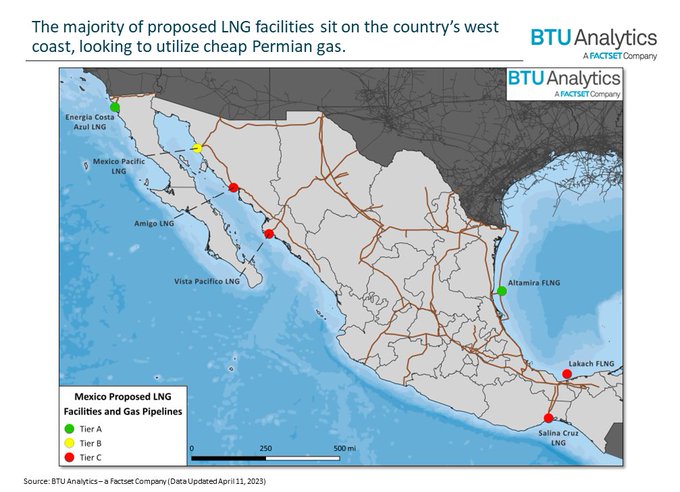 OPINION - Madness. Germany intentionally hurting itself
(BrianGitt)

Germany shut down it's last 3 nuclear reactors on Saturday. Now it burns coal & trees to keep the lights on.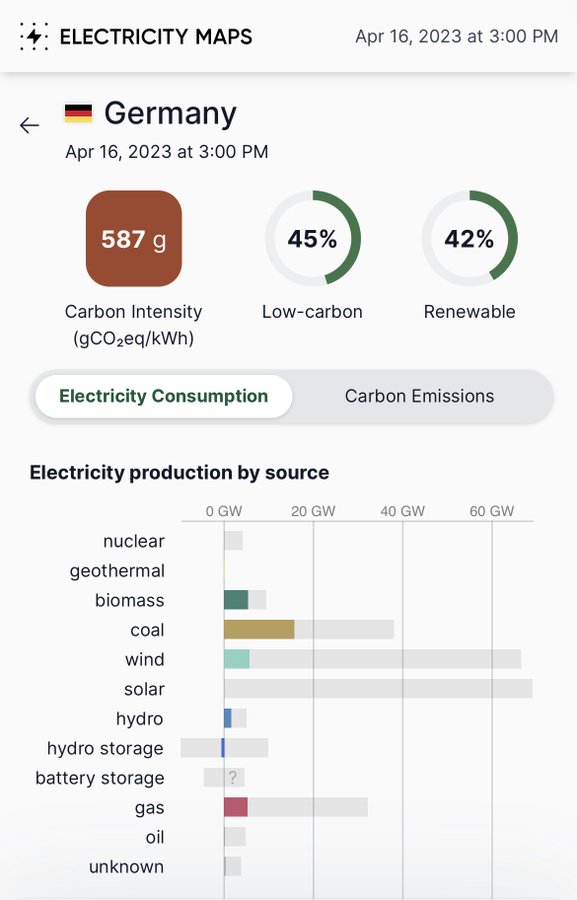 Labor Market
OPINION - Second wave of the downcycle
(Post Millennial)

David's Bridal slashes 9,000 jobs, files for bankruptcy in Pennsylvania

The New York Times reported that this is the second time the wedding retailer has filed for bankruptcy in the last five years, though the company claims that it sells one of every three bridal dresses in the US.
OPINION - The labor market is about to dramatically correct, would expect companies to pull job postings as they hunker down
(Clips That Matter)

US prime-age employment is fully recovered from COVID…

The black line shows prime-age employment surpassing its previous high in just over three years.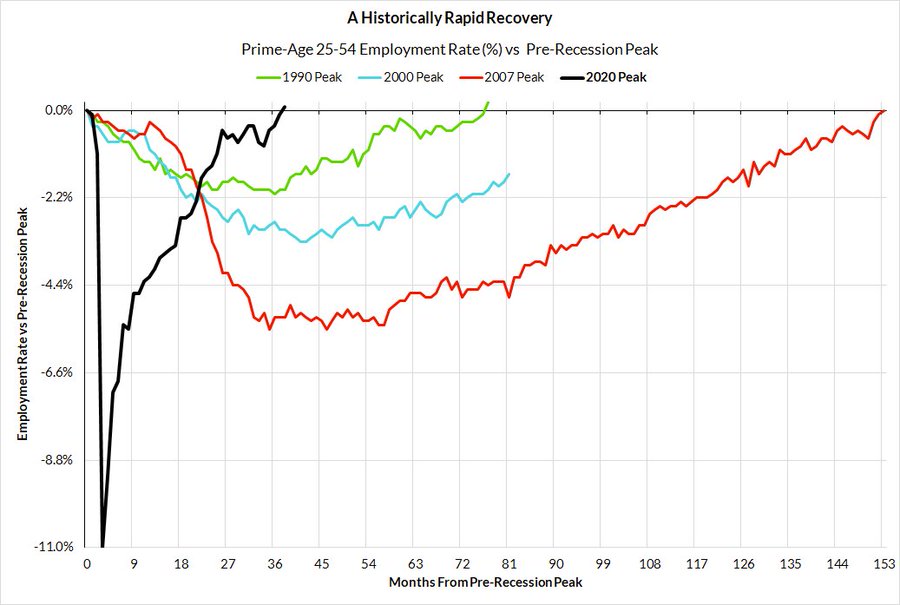 ..

But goods-producing businesses have stopped hiring.

Private employment growth has been gradually declining from a February 2022 peak. Moreover, its composition has been changing as goods-producing job growth diminished to zero in the last two months