Notes, thoughts and observations - Compiled weekly
TOPICS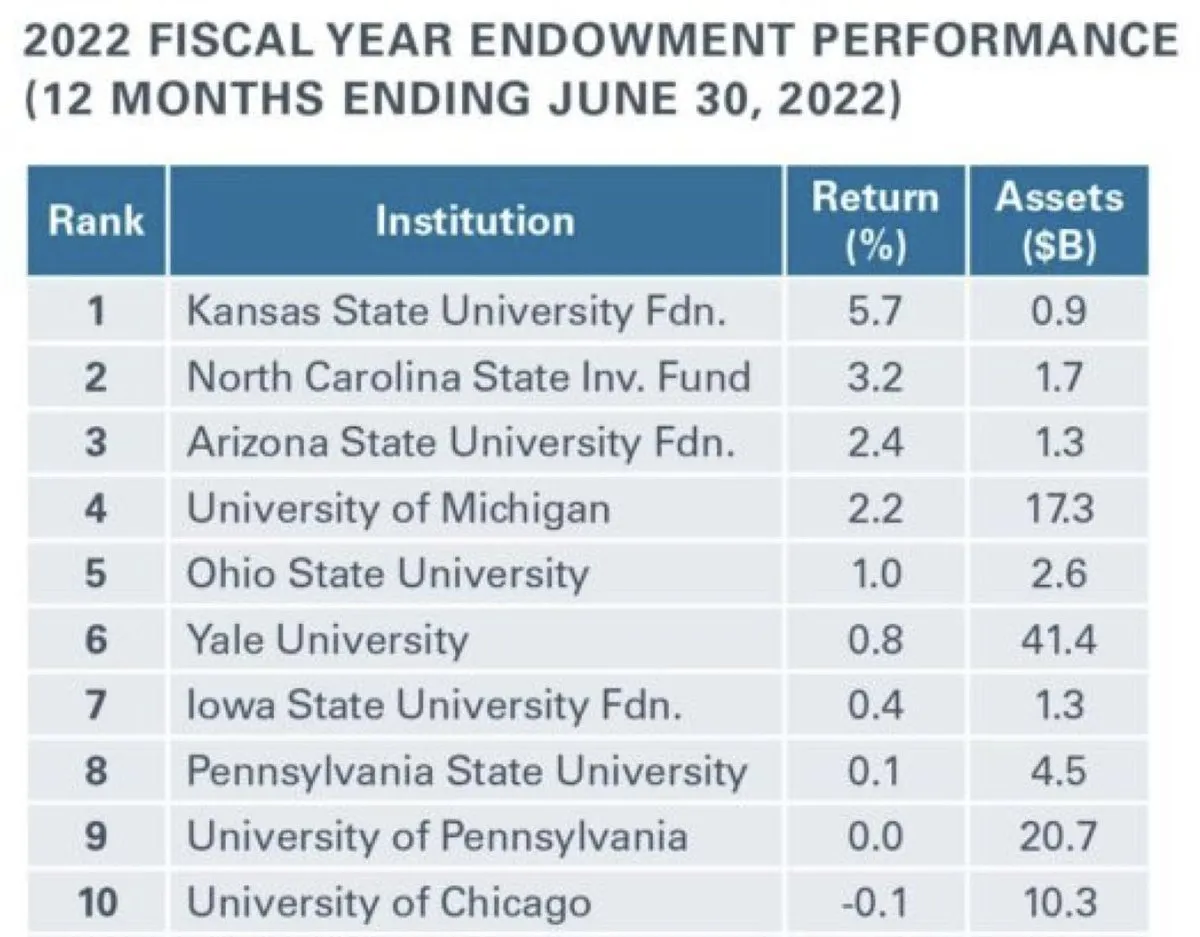 Energy
OPINION - Only way this declines is if China's economy contracts
(BrianGitt)

China will consume 33% of global electricity by 2025. Currently, 63% of its electricity comes from coal. It built more new coal power plants in 2021 than the rest of the world combined.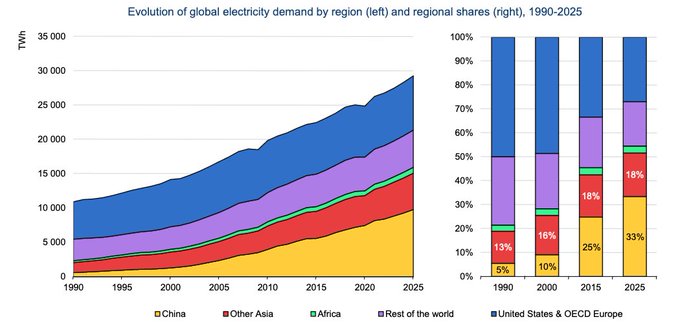 OPINION - Will see a resurgence of oil & gas exploration in the next decade
(BrianGitt)

US energy companies are making plans to go public at the fastest rate in 6 years. Finally, investors are recovering from a hangover of debt-fuelled drilling that racked up huge losses. Oil & gas will play an important role in the energy system for decades to come.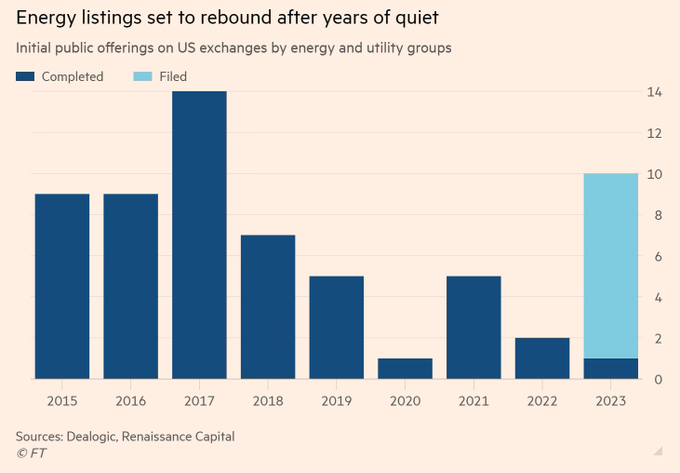 TAKEAWAY - Despite the spikes, best way to visual how $80 per barrel is priced into the oil market.
(chigrl)

Fun chart - Crude oil prices since 1946 adjusted for inflation (source: macrotrends)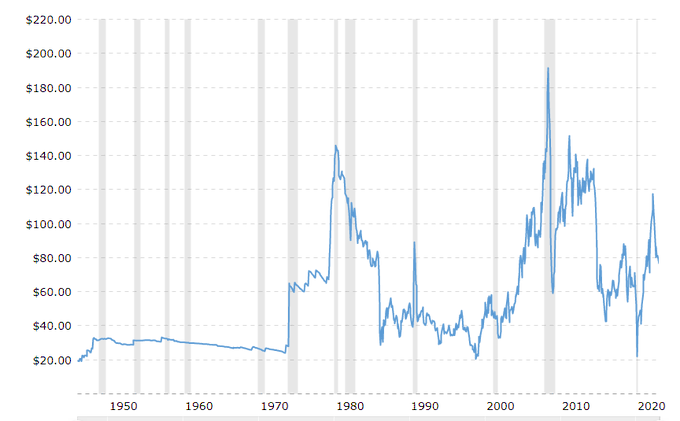 Real Estate
OPINION - Housing has a long way (down) to go, but could take years. Maybe next cycle?
(EPBResearch) ::

A housing "bottom" was a big part of the soft landing story. The confluence of longer leading variables never picked up off decade lows so it was never a sustainable bottom. Another economic headfake.
New low. No, housing has not bottomed.

US MBA Mortgage Applications Feb 17: -13.3% (prev -7.7%) - US MBA 30-Yr Mortgage Rate Feb 17: 6.62% (prev 6.39%)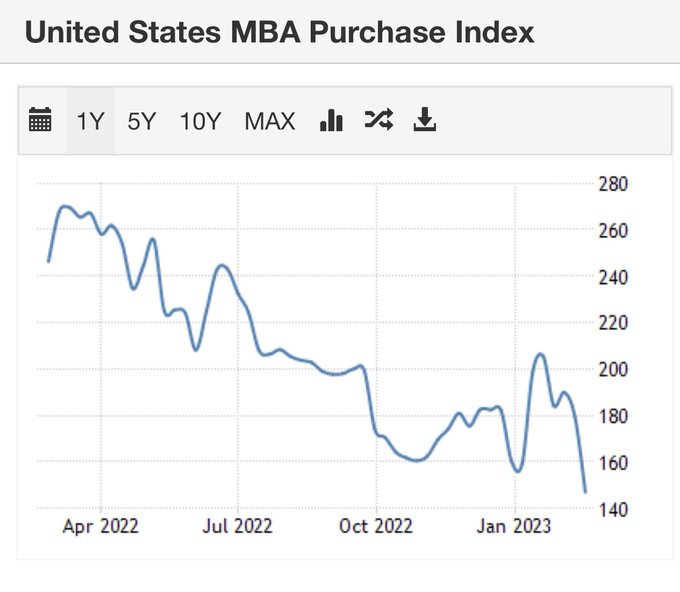 OPINION - This is havoc for real estate availability, seniors borrowing against their property means they are STUCK and won't likely downsize.
(DiMartinoBooth)

Perhaps the most salient chart I've seen all day.
Econimica - survey sez…# of 65+yr/olds who outright own their home is falling pretty fast.
Stock Market
OBSERVATION - Bold opinion, let's see how this plays out
(biancoresearch) ::

Andy's chart is crude, but I think it is accurate. QT until the S&P 500 falls below ~2,500 (down ~35% from here), then we can start talking about QE.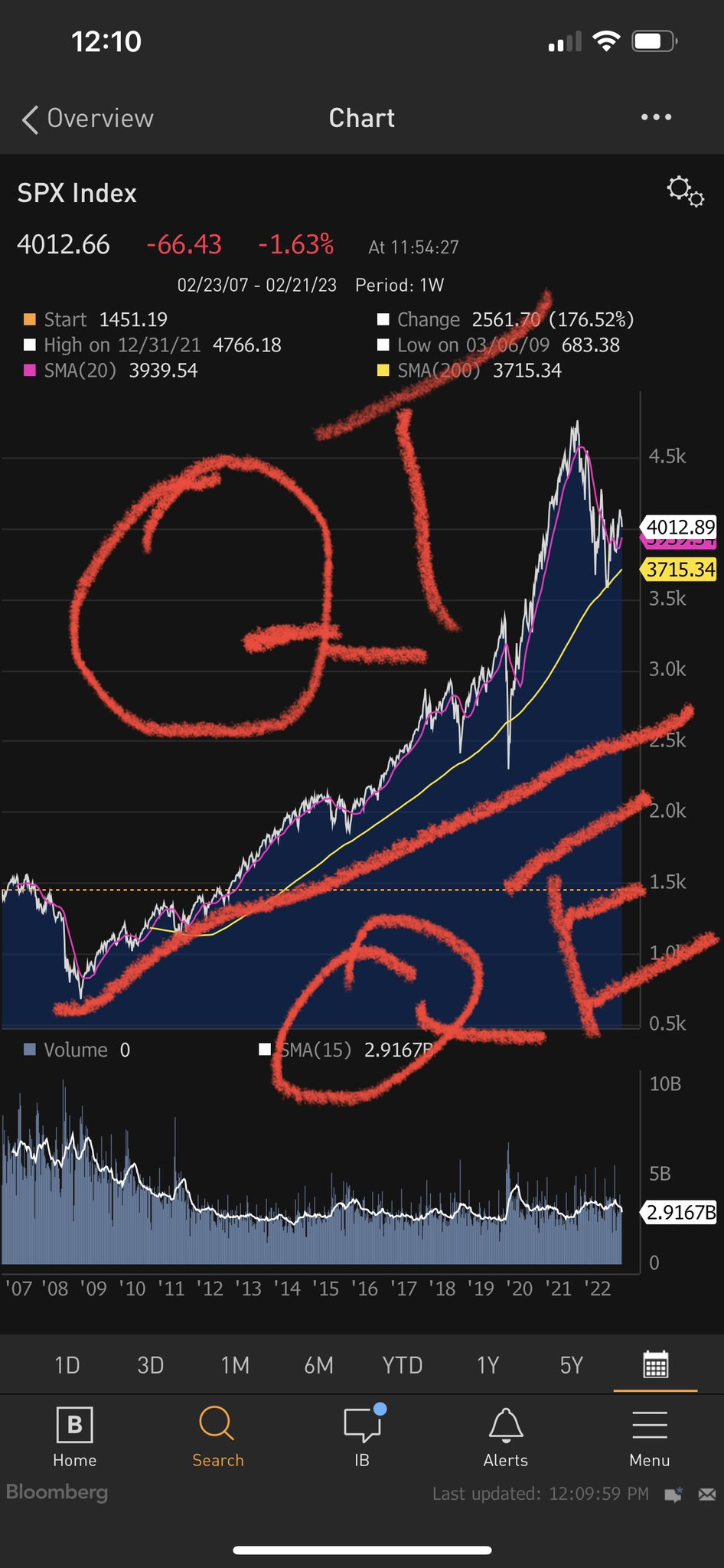 (The Pomp Letter)

Funding for venture capital funds has fallen off a cliff

One cause of this nine-year low in venture fundraising is LP's risk aversion at the current moment, but a larger cause is likely to be fewer venture funds trying to raise capital during tumultuous times.
"Venture firms raised $20.6 billion in new funds in the fourth quarter. That was a 65% drop from the year-earlier quarter and the lowest fourth-quarter amount since 2013, according to data firm Preqin Ltd.,"
2022 results for university endowment financial returns has been published and the picture is not pretty.

Only eight endowments in the entire country made money on a nominal basis last year and zero — yes, you read that right….zero! — endowments made any profit on a real return basis.