Notes, thoughts and observations - Compiled weekly
A couple of surprises this week. Primarily the better-than-expected corporate earnings reports which seem to point toward a realistic soft landing. What that looks like remains to be seen, but positive news is balanced against an all too expected bankruptcy by Bed Bath & Beyond and overall long-term anemia of the automotive industry.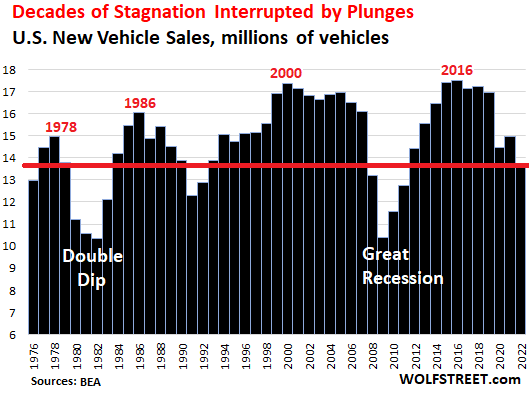 TOPICS
Real Estate
OPINION - Tip of the iceberg for commercial real estate
(Charlotte Ledger)

Office tower owner relinquishes it to lender: The First Citizens Bank Plaza uptown is being turned over to its lender by owner The Delwig Cos., after WeWork defaulted on its lease. The 23-story tower is 42% full, and Delwig owes $120M on a loan after buying the building for $79M in 2017. (Biz Journal, subscriber-only)
Automotive
OPINION - US Auto industry, really not that healthy
(DiMartinoBooth)

Very BALANCED & well written. This is not a cheerleader article in favor of any one OEM but rather a rebuke to greed that's made OEMs enemies of US workers.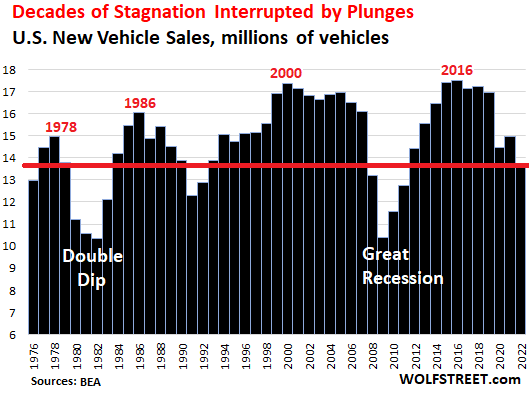 Stock Market
OPINION - Investors betting on a soft landing or a short, mild recession
(Over My Shoulder)

Ed Yardeni: An Upbeat Earnings Indicator

Analysts are growing more optimistic about corporate earnings, despite economic fears, bank failures and Federal Reserve tightening.

Yardeni tracks the percentage of S&P 500 companies with positive three-month change in consensus forward earnings estimates.
This figure tends to fluctuate around 80% during economic expansions, then drop toward 50% in recessions.
Bottom Line: This data is a good reminder the economy and markets don't necessarily rise and fall together.
Corporate Debt
OPINION - Exactly no one surprised by this, signals more trouble for retail
(CNN)

Bed Bath & Beyond plans to liquidate all inventory and go out of business
 $5.2 billion in debt and assets of just $4.4 billion.
It secured $240 million in financing Sunday to stay afloat just long enough to close its stores and wind down its operations.
"We missed the boat on the internet," Eisenberg said in a recent Wall Street Journal interview. (The co-founders are no longer involved with the company.)

Walmart (WMT), Target (TGT) and Costco (COST) have grown over the past decade, and they have been able to draw Bed Bath & Beyond customers with lower prices and a wider array of merchandise.
Without the differentiators of the lowest prices or widest selection, Bed Bath & Beyond's sales stagnated from 2012 to 2019.
Then the pandemic hit in 2020. The company temporarily closed all of its stores while rivals deemed "essential retailers" like Walmart remained open. Sales sank 17% in 2020 and 15% in 2021.