Notes, thoughts and observations - Compiled weekly
hugo
THIS WEEK
Big Thought
Everyone is trying to declare recession / no recession, call bottom on the bear market and overall dunk on each other politically. Meanwhile I'm here wondering if layoffs will hit my family and which direction my investment accounts will go.
Recession
Buy When There's Blood in the Streets - Nathan Rothschild (maybe?)
TAKEAWAY: Is it a recession? Why is this now a political position? Who cares?
(Schuldensuehner) :: #Recession alarm in the US grows louder: Yield-curve inversion hits widest level in 22yrs. US 2s10s yield spread has dropped to -37bps, lowest since Sep2000.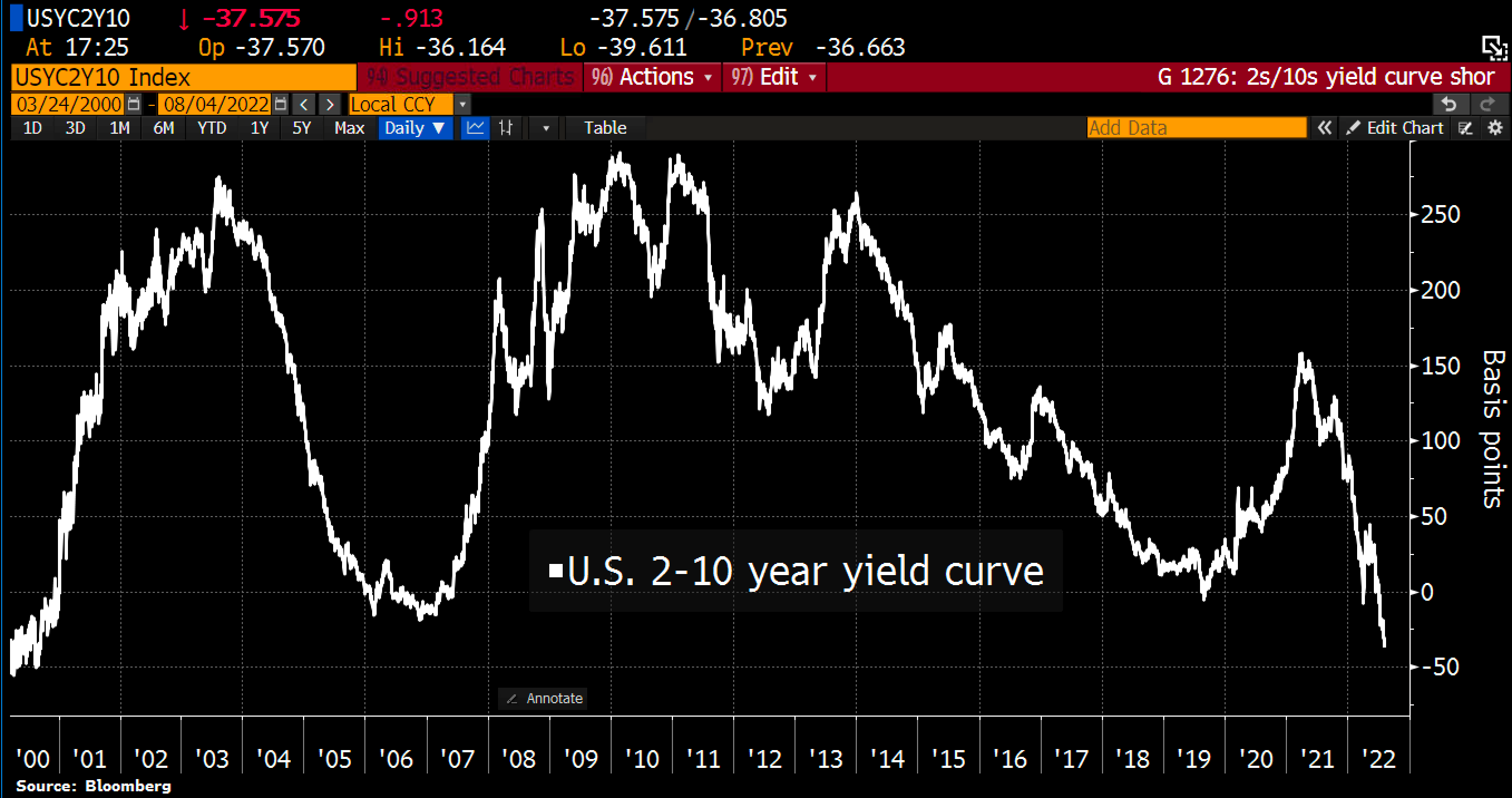 (Sonders) :: Corporate insiders are selling shares at much faster rate than purchasing … multiple of 2.3 (selling relative to buying) is most since market selloff began in January per Washington Service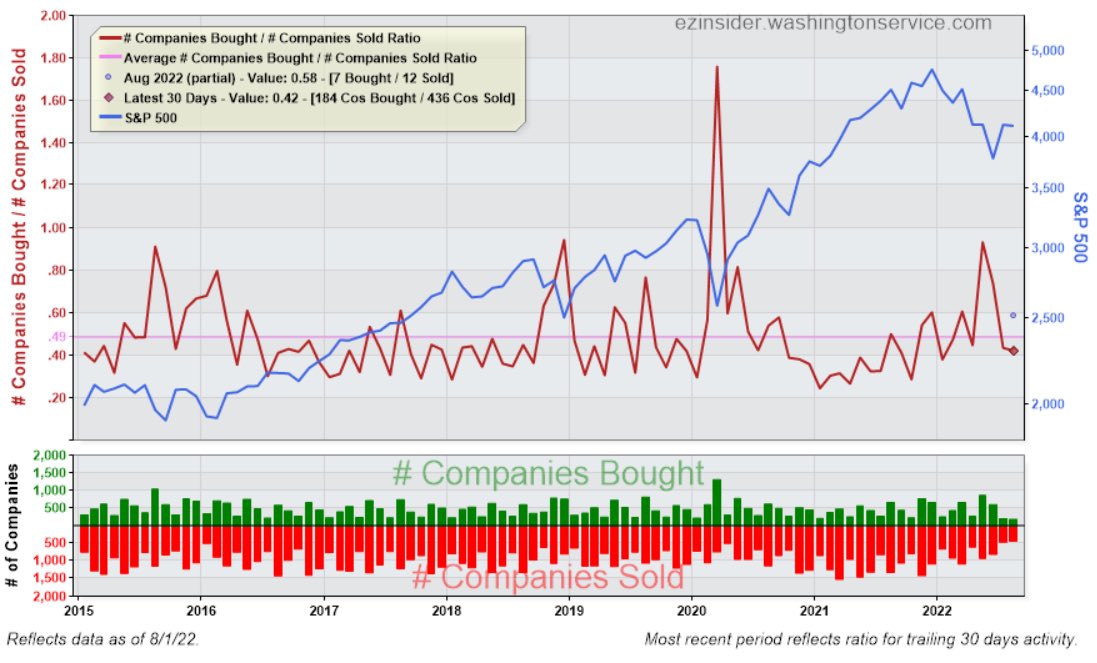 ---
Labor Market
Maintain austerity in good times to avoid layoffs in bad times. - Carlos Slim
TAKEAWAY: Meanwhile.. employment is strong for now
(TKer) :: Americans seeking work are getting work 🚀
Blockbuster July jobs report sends employment to record levels 📈
According to Bureau of Labor Statistics (BLS) data released Friday, U.S. employers added a whopping 528,000 jobs in July, much stronger than the 250,000 gain economists expected.
"If the U.S. economy is in a recession, no one seems to have told employers." - Sarah House, senior economist at Wells Fargo
"For the Fed, this jobs report translates into 'let's keep pressing on the monetary policy brake.' The labor market remains robust & wage growth momentum is uncomfortably hot." - Gregory Daco, chief economist at EY-Parthenon
Real Estate
Equity feels good but at the end of the day I can't eat my house
TAKEAWAY: It's the interest rates, stupid. Historically still low, but housing prices are also still astronomical. Affordability is the key demand crushing metric
June marking the greatest deceleration in home price growth on record
June's slowdown in home price growth coincided with the largest single-month gain in homes listed for sale in 12 years.
Pullback in home price growth in June marked the strongest single month of slowing on record dating back to at least the early 1970s
During the 2006 downturn the strongest single-month slowing was 1.19% – about what we saw last month – and June topped that by 66%.
Inventory of Homes Listed for Sale

While rising inventory is a welcome sight, the number of homes for sale still remains 54% below 2017-2019 levels nationally, a deficit of 716K
Even with the strongest level of growth in more than a decade, it would take more than a year at this rate for inventory levels to fully normalize