Notes, thoughts and observations - Compiled weekly
THIS WEEK
Inflation
Inflation feels good at first but the endgame is grim - Jens O. Parsson
OPINION :: This graph makes sense. Millennials spending habits shifted from experiences, which were hard to come by, to things which were an Amazon or DoorDash click away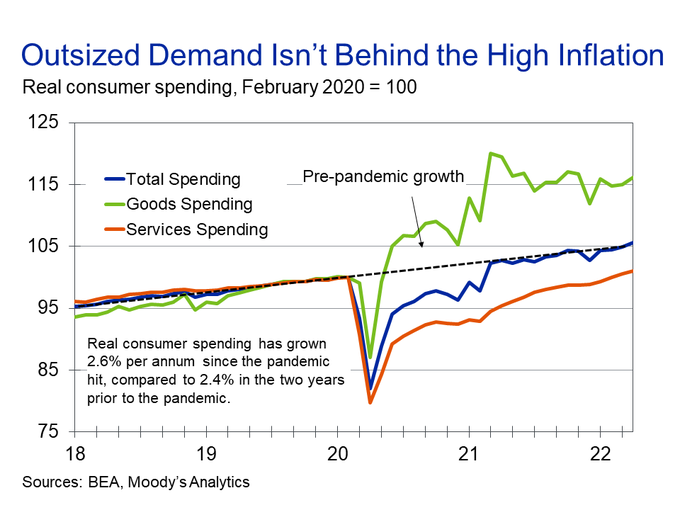 QUESTION :: Is this shift permanent, or will demand trend back toward the mean?
Two options:
The trend sticks and people stock up on goods and home furnishings. Hard to do when you can't buy and sell for bigger houses.
Demand trends back toward the mean, goods sales declines and discretionary experiences like casino and resorts come roaring back.
---
Energy
Gimme fuel, gimme fire Gimme that which I desire - Metallica
OPINION :: Gas prices are falling, almost as if consumers are buying less fuel
SPECULATION :: Belt tightening, not demand reduction. EVs will be a macro trend, but we are more than 100 years away from electric as a primary power source for most vehicles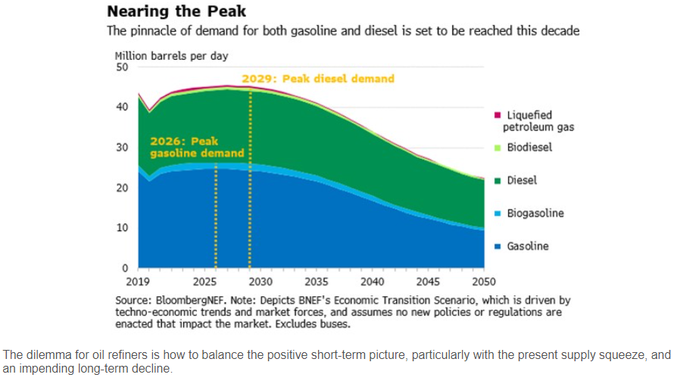 ---
Credit Crunch
A bank is a place that will lend you money if you can prove that you don't need it. - Bob Hope
OPINION :: Banks passed their stress tests, the American worker may not
OBSERVATION :: Personal savings is falling again, meaning consumers are strapped for cash admid rising prices and uncertain employement/hours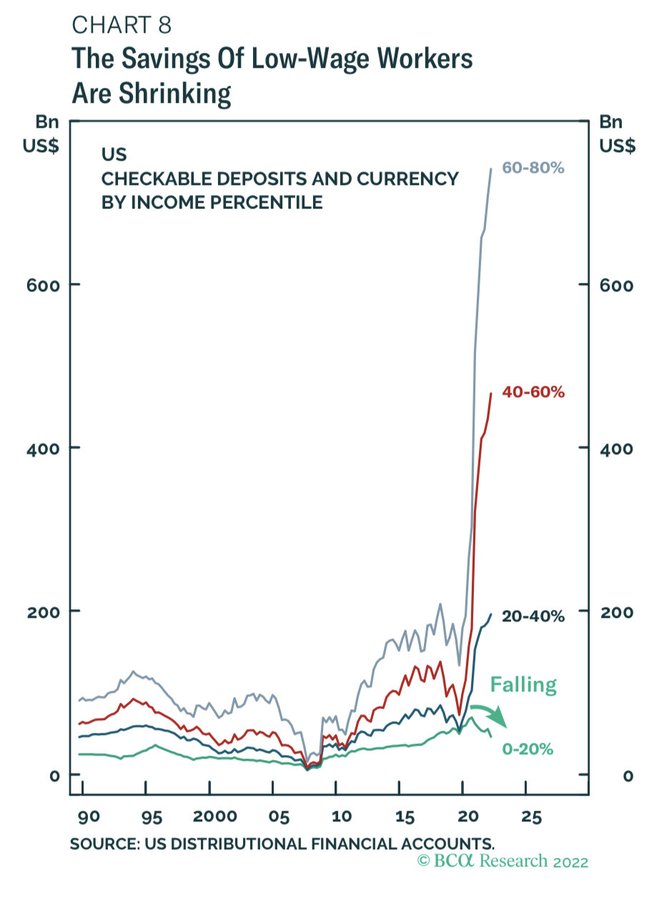 Sovereign Debt
THOUGHT :: Need to watch the Chinese and Russian debt market, could be an early indicator
THOUGHTS :: China attempting to slow roll their credit situation to prevent a crash
THOUGHTS :: Everyone saw this coming. More to do with banking boycott rather than lack of cash