Notes, thoughts and observations - Compiled weekly
THIS WEEK
Credit Crunch
Buy Now, Pay Later - Just a fancy word for credit, and we know how this ends
OPINION :: A consumer credit crunch is right around the corner. As interest rates continue to rise the cost of servicing personal debt will put a damper on consumer demand.
Business Insider :: "Sun Country Airlines Now Offering Buy Now Pay Later Payment Option"

Airlines getting in on the game. How else do you offset the rising prices?

Barrons :: "Banks Pass Fed's Stress Test. It's Good News for Dividends."

At least we don't bail out banks for bad loans, consumers on the other hand…

Danielle DiMartino Booth :: "If there's one chart you commit to memory today, let it be this one. Absent stimmies, US consumption has largely been carried by credit card spending & savings burn. Households perceiving crashing credit availability shouldn't bode well to round out Q2 GDP"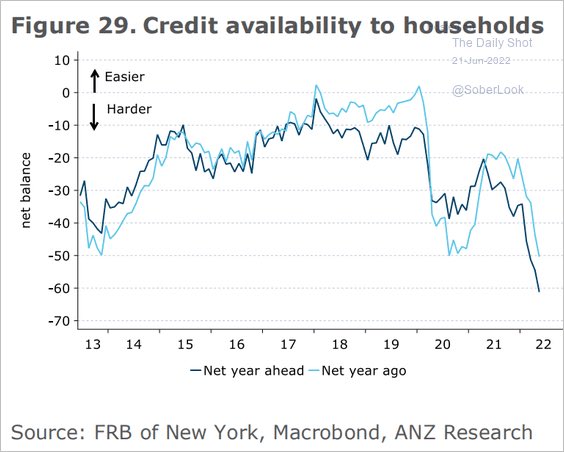 ---
Oil Prices
Oil that is…black gold…Texas tea - The Ballad of Jed Clampett (Earl Scruggs)
Every Texas oil man knows that the price of a barrel of crude impacts everything from home heating oil to plastics. But it really impacts gas prices. So what do you make of the draw down of the SPR?
OPINION :: Elevated oil prices has more to do with supply destruction than scarcity. It's evident that as demand increased in wanning hours of COVID lock-down the petroleum industry was not prepared.
Liz Ann Sonders :: "Less oil in the tank: if U.S. sticks to current pace, Strategic Petroleum Reserve will shrink to a 40y low of 358 million barrels by end of October per estimate from @JavierBlas of @opinion @IEA"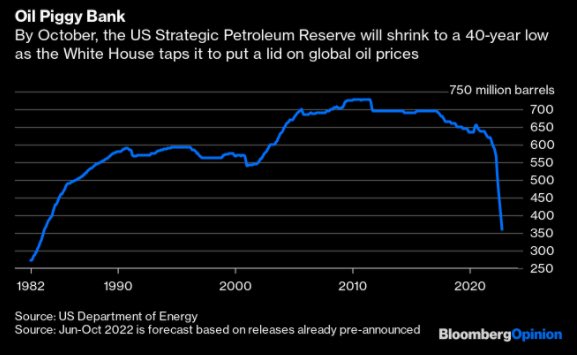 Connecting the Dots :: "The US average gasoline price had already risen about 50% in the year before Russia invaded Ukraine. So, the problem isn't just war related."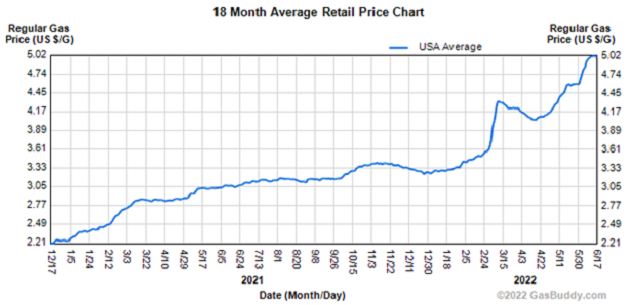 Stock Market
Buy When There's Blood in the Streets - Nathan Rothschild (maybe?)
OPINION :: Market timing rarely works consistently. Better to be on the lookout for good deals and spread your risk
Sam Ro :: "What the hell is going on with earnings? 😵‍💫"
Earnings are the most important driver of stock prices in the long run
Analysts estimated S&P 500 earnings to grow 10.4% year-over-year to $230.52 per share in 2022
Experts generally agree that there's a pretty good chance that forward earnings could get revised down
Earnings always come back - For investors with long time horizons, it's worth emphasizing that earnings don't only go down.
Stocks rally long before earnings bottom - Prices are likely to surge before those earnings hit bottom
Reminder: The economy is about creating value, not transferring it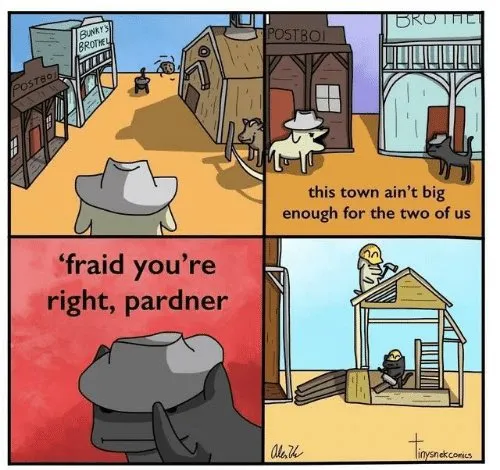 Future
We live in the future - This Week in Startups / Jason Calacanis
As J Cal says, a lot of reasons to be optimistic about the future. We can't only focus on the negative. I'll take it one step further: Entrepreneurs are looking for problems, because they want to solve them.
Grassroots might mean local, but it also means states leading the way on critical issues. Some guess that there is a "tipping point" when it comes to states individually setting laws that later become standardized at the federal level. We are seeing a "patchwork of legislation" but that's how our system works.
OPINION :: Climate change, decriminalization, and maybe even justice reform will flourish locally and eventually press the issue at the federal level.
See this thread from via Nick Abraham which a brief reading of the more broad LCV Memo
This year everyone's attention has been focused on Congress passing major climate legislation. But at the same time, state legislatures and Governors have quietly passed new climate and clean energy efforts across the country. Long thread of the wins you may have missed in 2022
Key call out:
NC Governor Cooper issued an executive order to update states economy-wide emissions goals to align with climate science and a goal to register 1.25 million ZEV vehicles by 2030.
You may not agree with this one, you might hate it or not see the point. But bottom line most people want this, and these decisions are being made at the state level across the United States.
Eventually consensus will build and from that possibly a federal legislation to standardize the rules across the country. This is good for people, but good for business. It's levels the playing field and set the rules of the game.
At this point it's up to the entrepreneurs to build solutions to address the needs of the people.
BONUS :: Don't like your local laws? Move someplace that is more favorable to you or aligns with your belief. Not a solution for everyone, but a macro trend the US that cannot be ignored.