Notes, thoughts and observations - Compiled weekly
Everyone on Wall Street and in finance is worried about the fed rate and when cuts will begin. This largely ignores the real impact that high interest rates (i.e., borrowing cost) have on everyday people.  
On one hand the cost for consumers to borrow and maintain their lifestyle amid rising prices is in serious jeopardy. The credit crunch is ongoing and should be a concern to everyone. It has largely propped up buying, as have government transfer payments. Those payments are coming to an end and student loans are coming due. 
The flip side of higher interest rates is the inevitable downward pressure on home prices. It's a matter of affordability for buyers and we are finally starting to see it. Commercial real estate is in a far worse situation, and I think the prediction of a bottom in mid 2024 is optimistic. It less about a bottom in commercial real estate and more about a long term underperformance.  
Not surprisingly, the deterioration in household finances is fueling a rise in credit delinquency, particularly in automotive. As if that weren't enough the big three US auto manufacturers are experiencing worker strikes and more alarming a decline in market cap. Most shocking both Ford and GM have less global market cap than Ferrari which produces a fraction of the number of vehicles.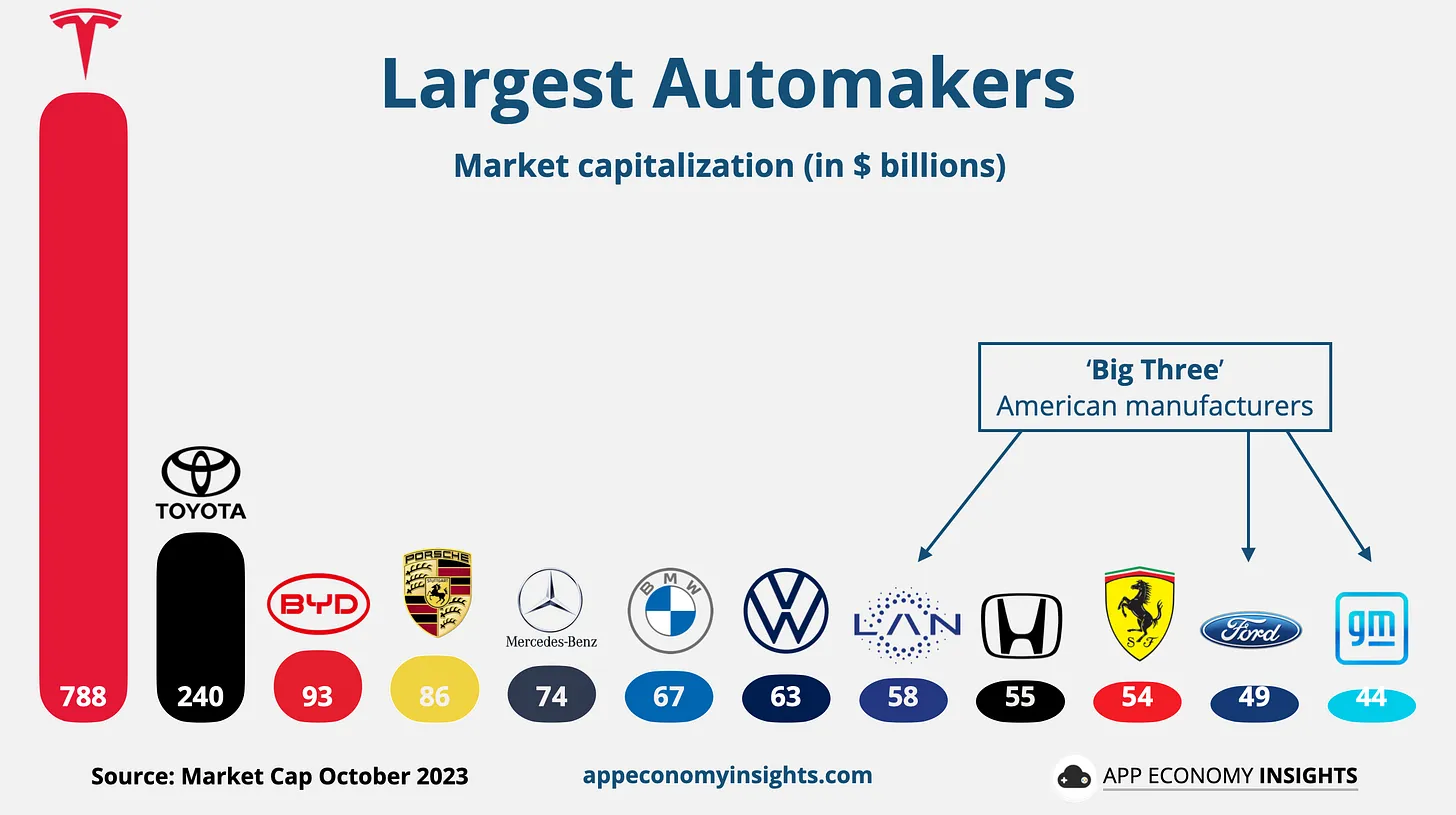 But notice something else, tucked in between Tesla and BYD is Toyota. Not only does Toyota have the reputation for building reliable internal combustion cars that are a great value, but Toyota has also sold vehicles in the hybrid space for years. The Prius is the bestselling hybrid car of all time first for sale outside of Japan 23 years ago. We should take notice when Toyota recently announced a long-term battery partnership with LG Energy Solution. 
The last point for the week is a great example of how correlation does not imply causation. The spreadsheet did not in fact destroy the bookkeepers job, and it is not an analog of the AI revolution. I know that a lot of finance is done via spreadsheets, but no sizeable business is using Excel to track accounting auditing. There are purpose built systems for that and they are expensive for companies and lucrative for SaaS providers.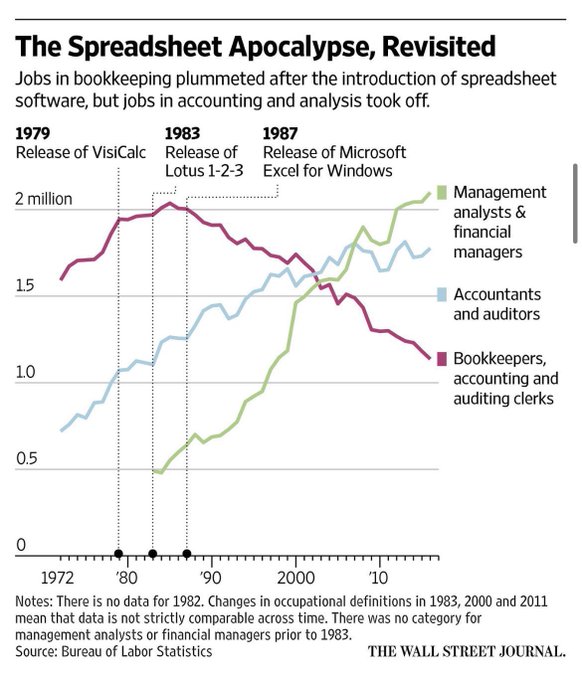 TOPICS
Continue Reading…